---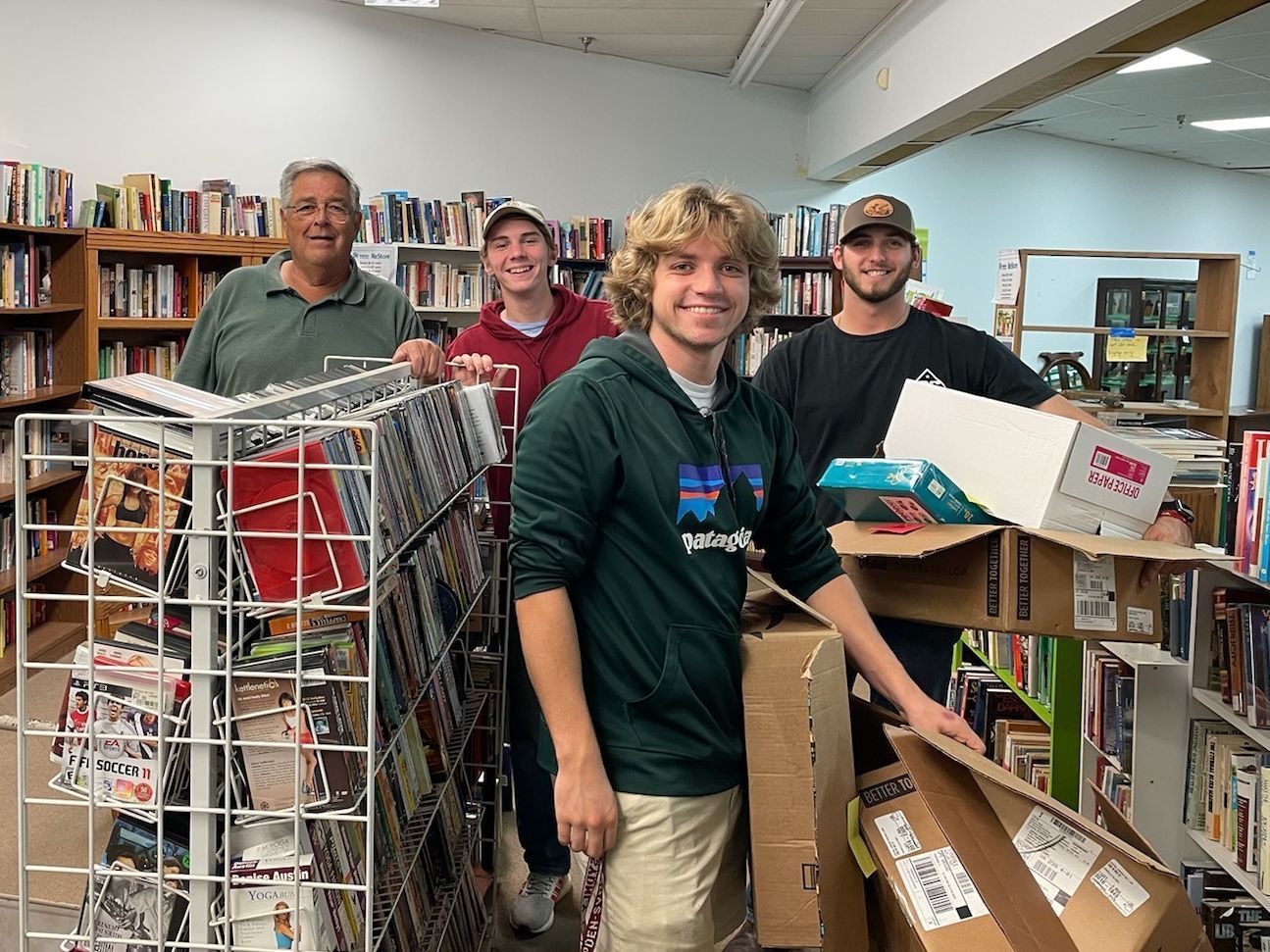 Because we are a nonprofit we do have a very small staff. As such we rely on people like you to support our mission by volunteering. Would you like to learn a new skill? Do you enjoy giving back to your community? Do you enjoy spending time with friendly people all working together towards a common goal? If so, then volunteering at the ReStore is for you. Whether you are looking to volunteer as an individual or for a group project, we have opportunities for all. If you are interested in volunteering, please contact our ReStore Manager at 434-392-6627 or send an email to restore@piedmonthabitat.org.
Group Volunteers
If you are a youth group, Sunday school class, civic organization, or a business looking for a team building experience for your employees, the ReStore has many opportunities for your group to volunteer. We often host groups of no more than ten people to volunteer cleaning donated goods, organizing our sales floor, or working on specific projects. The ReStore also hosts regular events where we often need numerous volunteers to help us plan, advertise, and facilitate the event.
Individual Volunteers
Though we are always pleased to get groups of volunteers, the kind of volunteers that benefit us the most are individuals who commit to doing between four and eight hours a week. We are currently looking for volunteers to serve as ReStore Sales Associates as well as ReStore Warehouse Associates. Sales Associates work on the sales floor greeting customers as they come in and assisting customers with finding exactly what they are looking for. Warehouse Associates assist us in the processing of our donations. They clean donated items and get them ready to be displayed on our sales floor.