First Brush With Kindness Project is Complete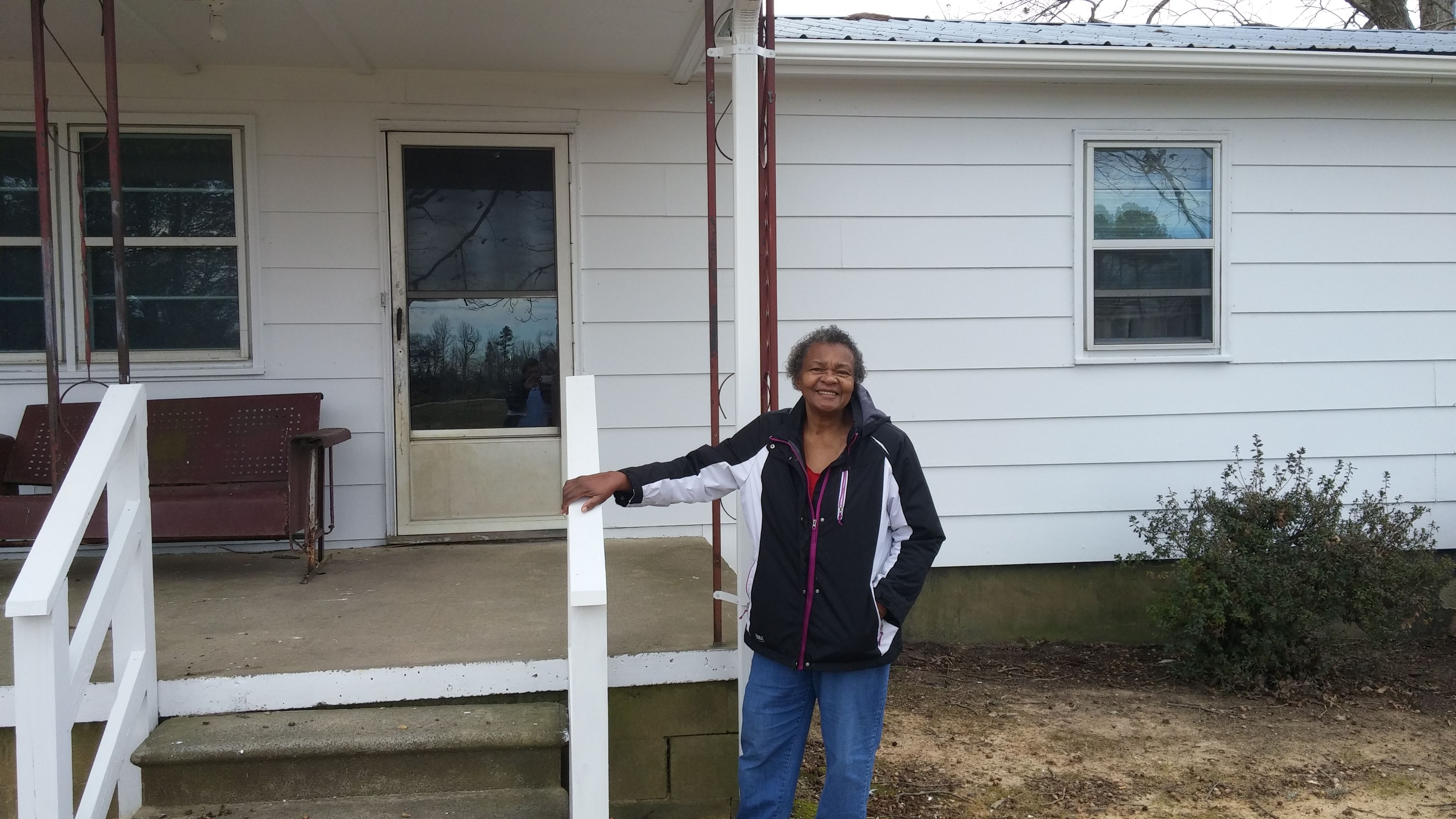 Recently the Farmville Area Habitat for Humanity completed their first repair project in Charlotte County, working with Ms. Bettie Lou Hubbard of Red House as part of their brand new initiative known as "A Brush With Kindness."  This program covers minor, exterior repairs to owner-occupied homes.  While the Farmville Habitat has been in existence for twenty-six years, the expansion into Charlotte County began with the formation of a local leadership team and the signing of an official partnership agreement in early 2016.  
Repairs to Ms. Hubbard's home included new gutters and downspouts, a new exterior door, rails added to her steps, repair of existing steps, replacing of decayed wood, and a complete repainting of the exterior.  Local builder Craig Phelps, along with other volunteer carpenters, performed much of the early work. For the painting, twenty-six volunteers gathered, including Pastor Lewis M. Watson and others from Mt. Zion Baptist Church in Red House, which is Ms. Hubbard's home church.  Ms. Hubbard, along with family members, provided a cookout for all the volunteers.  Overwhelmed by the response of the community, Ms. Hubbard's responded, "I thank them.  I thank God."  Because of the new sparkling white paint job, she joked, "Sometimes I don't even know if I came in to the right house, since it used to be blue!"  Asked what she would say to all the volunteers who worked on her home, she replied, "You did a beautiful job and I thank God." Ms. Hubbard notes that the railings help her get up and down the steps and that the new side door is a blessing since the old one did not open and shut properly.
To be considered for A Brush With Kindness, applicants must have been a resident of Charlotte County for 12 months, own their home, and have current homeowner's insurance.  Applicants are assessed based on a demonstrated need for repairs to preserve the safety and durability of their home, an ability to pay for repairs, and a willingness to partner with Habitat.  The payment for the repairs is kept affordable due to the reliance on volunteers providing most of the labor and the fact that no interest is charged during the repayment.  The willingness to partner means the homeowner builds alongside the volunteers or provides refreshments and fellowship to those who are giving of their time.