Now Hiring ReStore Manager
Position Title: ReStore Manager
Reports To:  Executive Director                                            
FLSA: Non-Exempt
Estimated Time Commitment: 40 hours + / week 
Organization: Habitat for Humanity's mission is Seeking to put God's Love into action by bringing people together to build homes, community and hope.  Steadfastly adhering to a philosophy of a "hand-up, not a hand-out," Habitat is a powerful engine of collaboration and reciprocity where future homeowners qualify by having a history of steady income, verifiable need and a willingness to work hard. Piedmont Habitat for Humanity fundamentally changes lives - building strength, stability, and self-reliance - right here in our community through new homeownership opportunities, home renovations and repairs, and training. Strong and stable families in self-sufficient homes creates strong and stable communities, and the ReStore is a vital partner in obtaining that goal and fulfilling our mission. 
Basic Functions:  Overseeing the daily operations of the ReStore from opening to closing and training and leading staff to meet all ReStore goals
Principle Duties: 
Management duties
•       Supervising the ReStore staff and volunteers
•       Effectively promote donations, drive sales and profits of the ReStore to provide sustainable funding to support Piedmont Habitat for Humanity's mission
•       Continuously evaluate store operations and develop strategies to increase its overall revenues
•       Establish a volunteer advisory/support committee/team
•       Assure efficient operation to include effective opening and closing of the Store
•       Ensuring that all donations are sanitized and priced and on the sales floor within 24 hours.
•       Oversee the effective merchandising of the floor, maximizing available display space and use inventory control and pricing to ensure appropriate turnover of merchandise. 
•       Ensure that the sales floor is presentable and safe for customers, staff and visitors
•       Ensure that any purchase product is ordered as needed
•       Ensure that monthly and/or appropriate inventory(s) are completed
•       Establish and maintain relationships with potential and existing donors, including contractors, suppliers, individuals, businesses, community and church groups to increase quality and quantity of merchandise donations.
•       Work with affiliate staff and/or others to develop marketing and advertising programs to build store's visibility in the community
•       Ensure that the ReStore is staffed properly at all times
•       Oversee volunteer orientations when needed and ensure that volunteers have an engaging experience.
•       Ensure that timesheets are done on time and correctly
•       Develop and cross-train all staff so that proper coverage can be maintained
•       Ensure that the ReStore exterior, interior, truck and other equipment are appropriately maintained
•     Attend and participate in ReStore-related educational and training opportunities
Customer Service:
•       Ensure all donors have a positive experience donating to the ReStore
•       Ensure courteous and timely interactions occurs with all customers and potential customers   
•       Ensure staff and volunteer are properly trained in customer assistance techniques 
•       Ensure that social media is updated timely or at least weekly
•       Ensure the cleanliness and safety of the store
•       Ensure accurate and efficient training, monitoring and operations of the Cash Register
•       Maintain an adequate supply of materials and supplies
•       Be an ambassador for Habitat's mission, programs and services
•       Always presents a professional image with enthusiasm and commitment to always provide excellent customer service
Finance and Administration:
•       Develop and enforce pricing policy and processes for store merchandise. Review and adjust pricing as necessary for changing market conditions
•       Work in conjunction with the Executive Director to develop and maintain operation within the annual operating budget and recommended capital expenditures
•       Track sales data to determine categories with high to low volume and adjust procurement strategies to meet customer demand
•       Reconciling the cash register
•       Ensure that all sales information is recorded correctly
•       Ensure the ReStore is controlling expenses
•       Review expense account each month to make necessary changes
•       Review sales data to help ensure the correct merchandise is in the store
Qualifications and Skills:   
•       Dedication to and ability to articulate the mission and core values of Piedmont Habitat for Humanity
•       Ability to plan, schedule, prioritize, coordinate, strategize, delegate and manage multiple work activities
•       Demonstrated administrative, communication, financial and leadership skills
•       Attention to detail and overall quality
•       Strong interpersonal skills, dealing well with a variety of people, personalities and backgrounds
•       Excellent written and verbal communication and public relations skills
Physical Requirements:
•       Ability to stand for extended periods of time, to move and handle boxes of merchandise, furniture and fixtures throughout the store, which entails lifting up to 75 pounds, or more with assistance
•       Ability to operate cash register, pallet jack or other relevant equipment
•       Ability to complete documentation required for sale of merchandise
•       Ability to work varied hours/days, including nights and weekends, as needed
Performance Indicators:
•       Achieve sales and financial goals outlined in the ReStore Business Plan
•       Develop and implement appropriate strategies, systems and programs
•       Build store assets and enhance the mission of Piedmont Habitat for Humanity
•       Manage volunteers and employees for best utilization in fulfilling objectives
•       Initiative and independent action demonstrated in handling tasks assigned
•       Strong communication with donors, customers, volunteers, partner families and staff
•       Demonstrated knowledge of operations, policies, procedures and practices
 Equal Opportunity Employer 
The Piedmont Habitat for Humanity Equal Opportunity Employment Policy prohibits discrimination because of race, religion, sex, age, ethnic background, color, national or local origin, creed, ancestry, status with regard to public assistance, marital or family status, disability, military service, sexual orientation, gender identity, genetic information, or other characteristics protected by law. 
Piedmont Habitat for Humanity's vision is a world where everyone has a decent place to live. This is accomplished by seeking to put God's love into action by bringing together people to build homes, communities and hope
Internal Interactions:     Habitat Staff
External Interactions:   Customers, Donors, Volunteers, Homeowners in the Habitat program
Level of authority:         Requires minimal supervision
To apply: We invite you to apply using one of the methods below.  Thank you for your interest.
Come to the ReStore for an application, 1550 S. Main Street, Farmville, next to the Farmville Food Lion.
Email resume with subject line Now Hiring ReStore Manager to info@piedmonthabitat.org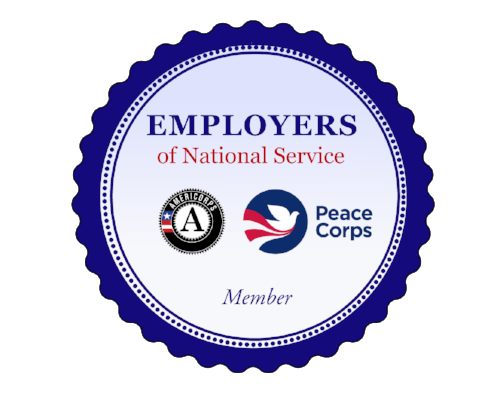 AmeriCorps, Peace Corps, and other national service alumni are encouraged to apply.