Meet Doreen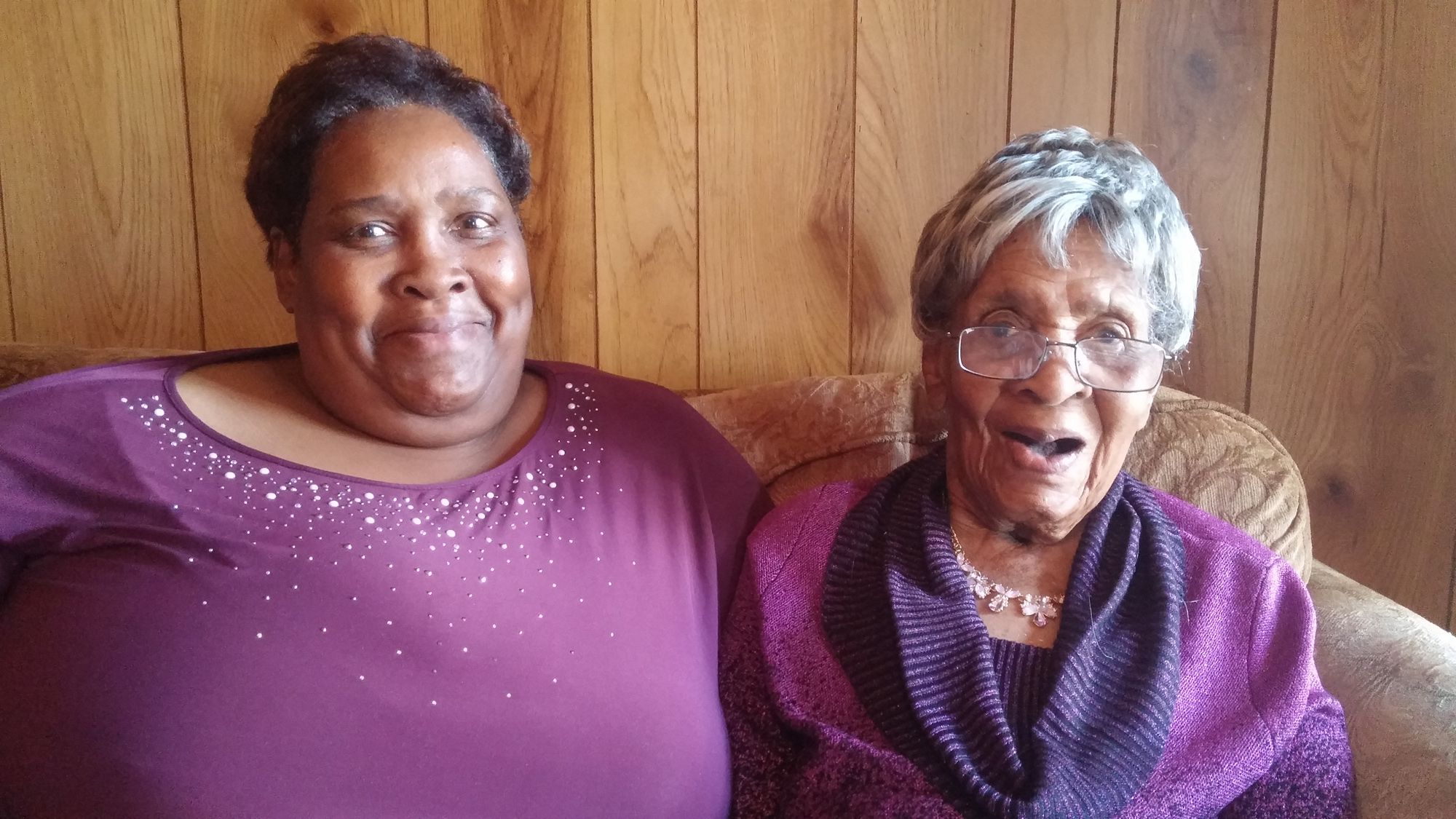 As you sit in Doreen's living room with her and her mom, you quickly feel the love shared between this daughter and mother.  From the laughter to the constant smiles, it is a home filled with kindness and gentleness.  Having grown up in the Arvonia area of Buckingham, family has been important to Doreen all her life.  For 20 years, she worked for Marriot Hotels in Charlottesville and Richmond, but left her job about ten years ago when her mom's health began to decline.  Determined that her mom would not need to go live in a nursing home, she took extreme measures to ensure that would be possible.  For a period of time, she took care of her mother all day long.  Then after her mom went to bed and another family member cared for her overnight, Doreen would then go to Richmond to deliver newspapers from 1:00AM until 7:00AM.  She did this to earn a living while also providing the best care possible for her mom.  Today she stays with her mom continually as her full-time caregiver.  
Desiring a better home for herself and her mom, she applied with Habitat.  Their current home has challenges with substandard floors and poor quality water which makes it necessary to purchase water for drinking and cooking.  Concerns about the neighborhood also weigh on Doreen.  Accessibility challenges for her mom easily moving through all parts of the home are another motivating factor for a home that can be built tailored to her specific needs.  
One of the foundational elements of Habitat is the partner family's willingness to partner, an embracing of the truth that Habitat does not build a house for a family, but alongside a family.  This partnership is seen in sweat equity, where a family volunteers 200-400 hours on their home and the home of another.  Being a Habitat partner family is a serious commitment to work.  Doreen has proven over the years the lengths she will go and the hours of hard work and sacrifice she will commit for her family.  It will be a beautiful day sitting in their new living room and hearing the laughter and seeing the smiles, which will be even brighter as they enjoy the benefits of safe, decent, affordable housing.